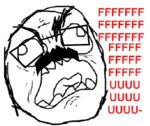 As reported on Streetsblog our mayor said:
To really thrive and generate job growth, we need businesses in those areas that need great access. It needs to be easy for people to get there, as well as for goods to be delivered," he said. "Areas that don't have access cannot thrive. Good transit is part of that equation, whether BART, Muni, or the city's investment in Third Street light-rail line.
and
I will direct the Office of Economic Development to work with employers, particularly PDR [production, distribution and repair] businesses, regarding ways to alleviate financial burden on low-income employees. I know that the SFMTA is already working with the community to develop a sound proposal, and any parking management strategy like SFPark should have ample community buy-in before it's rolled out.
I don't know why he doesn't just say something like: "look, I don't have time to get involved in this. The SFMTA is going to do whatever it wants. If you don't like it, move to Santa Clara. I hear they're building a very nice stadium, and there's plenty of parking."
As a concerned citizen who works during the day and has inconvenient conflicts during the neighborhood meetings in the evening, I would like to see:
Minutes from appropriate meetings
Updates to the working draft
Updated maps
Raw research data
More emails in my inbox (I signed up!)
As a volunteer in the "new media," I'll do my leastbest to supply or collect the above.