SFAI Graduate Open Studios (Today!)
Saturday, April 14, 2012 – 12:00pm – 5:00pm
SFAI Graduate Center
2565 Third Street
San Francisco, CA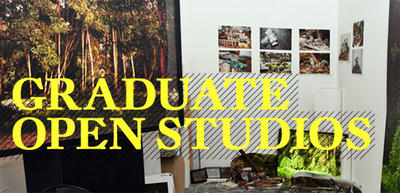 Join the San Francisco Art Institute on Saturday, April 14 for Graduate Open Studios! Our students are excited to welcome the public for a rare behind-the-scenes look at the experiments, materials, challenges, and results of the creative process.

Visitors are invited to explore the studios of more than 200 students—all in one building, SFAI's Graduate Center in the Dogpatch neighborhood—working across media and disciplines including painting, photography, printmaking, sculpture, installation, performance, and digital media. The artists will be present to engage with visitors and discuss their work.

Graduate students in SFAI's Urban Studies, Exhibition and Museum Studies, and History and Theory of Contemporary Art programs will also preview their collaborative Mid-Market Art Project (http://www.midmarketartproject.org/), which investigates the role of the arts in urban revitalization.
via dogpatchart