My assumption is that some hot coals or a lit cigarette were in a city worker's garbage bin, since they store them in the side shed after they do their rounds cleaning up the neighborhood. The other possibilities are a bit more nefarious, except for rats chewing through the wiring.
SFist has a little report:
The old Potrero Police Station (1912) at 2300 3rd Street in Dogpatch is on fire.
KTVU has a better one:
ers have gained the upper hand on a two-alarm fire that burned at a former police station in San Francisco's Dogpatch neighborhood Tuesday afternoon.
Our intrepid reporter Sarah snapped some pictures:
Where there's smoke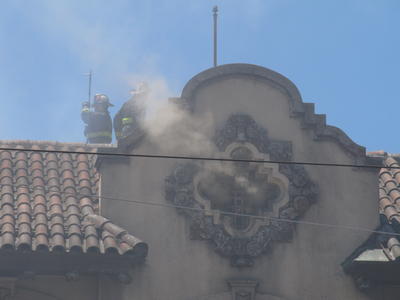 There's fire: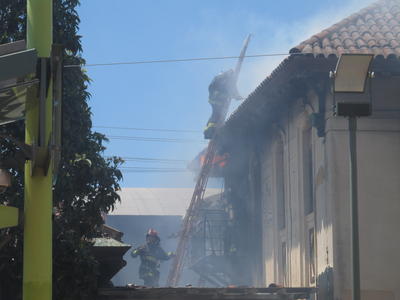 …and hopefully firefighters: