People have been mentioning asians in dress whites roaming through the neighborhood and taking the T into the city. I've heard them referred to as Japanese and Chinese, but it's the Republic of Korea's Navy. Bernalwood got it right. Points to Bernalwood.
Acting Police Captain Robert O'Sullivan of the Bayview Police Station said:
On Sunday, September 30, two naval vessels from the Republic of South Korea will arrive at Pier 80. The public is invited to tour the ships on Monday, October 1.
Here are their uniforms, if you'd like to see them: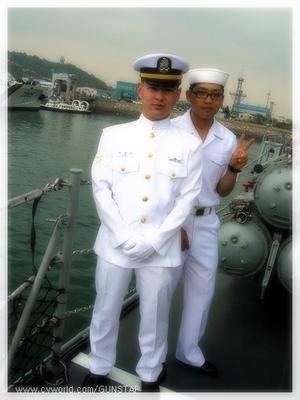 R.O.K NAVY Uniform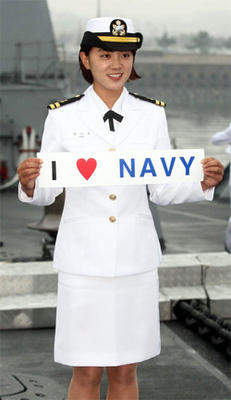 Golfer Choi Na-yeon to Promote Korean Navy
Sorry I didn't publish this in time for the neighborhood to visit their ships.